By
Levon Sevunts
,
Radio Canada International
Canada has deployed a military transport aircraft to deliver vital humanitarian supplies to the Indonesian island of Sulawesi, which was struck by a devastating earthquake and tsunami on Sept. 29, federal officials announced Thursday.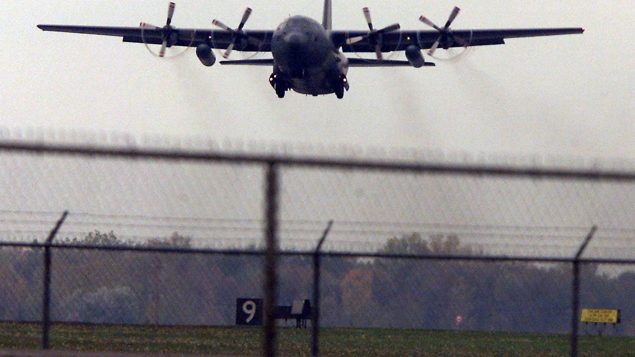 A C-130 Hercules transport plane takes off from CFB Trenton in Trenton. Ont.
The CC-130 Hercules will deliver humanitarian relief stocks, including tarpaulins and shelter kits, to help respond to the immediate needs of the vulnerable people affected, International Development Minister Marie-Claude Bibeau and Defence Minister Harjit Sajjan said in a joint communique.

The aircraft, which departed October 8, 2018, from Trenton, Ontario, is expected to arrive in Indonesia in the coming days, officials said. Upon arrival, it will support the transportation of assistance and supplies to the affected region.

"Canada remains deeply concerned about the impact of the earthquake and tsunami in Indonesia, and our thoughts are with all those affected," Bibeau said in a statement. "Canada has responded quickly to bring support to those who need it most, and the relief items provided will help to address immediate humanitarian needs on the ground."

This is in addition to the $1.5 million in humanitarian assistance from Ottawa announced on Oct. 2, 2018.

"Canada stands with the people of Indonesia and the Canadian Armed Forces stands ready to assist as Indonesia recovers from the effects of the earthquake and tsunami," Sajjan said in a statement.

Indonesia's national disaster agency said the official death toll had risen to 2,073 as of Thursday, with most of the fatalities in Palu.

Officially, 680 people are missing but officials fear the number could be several thousand because hundreds of homes were literally sucked into the earth.

Save the Children in Indonesia estimates there could be as many as 1,500 children missing.