By: David Pugliese,
Defence Watch
The number of helicopters the RCAF will eventually send to Mali continues to be uncertain.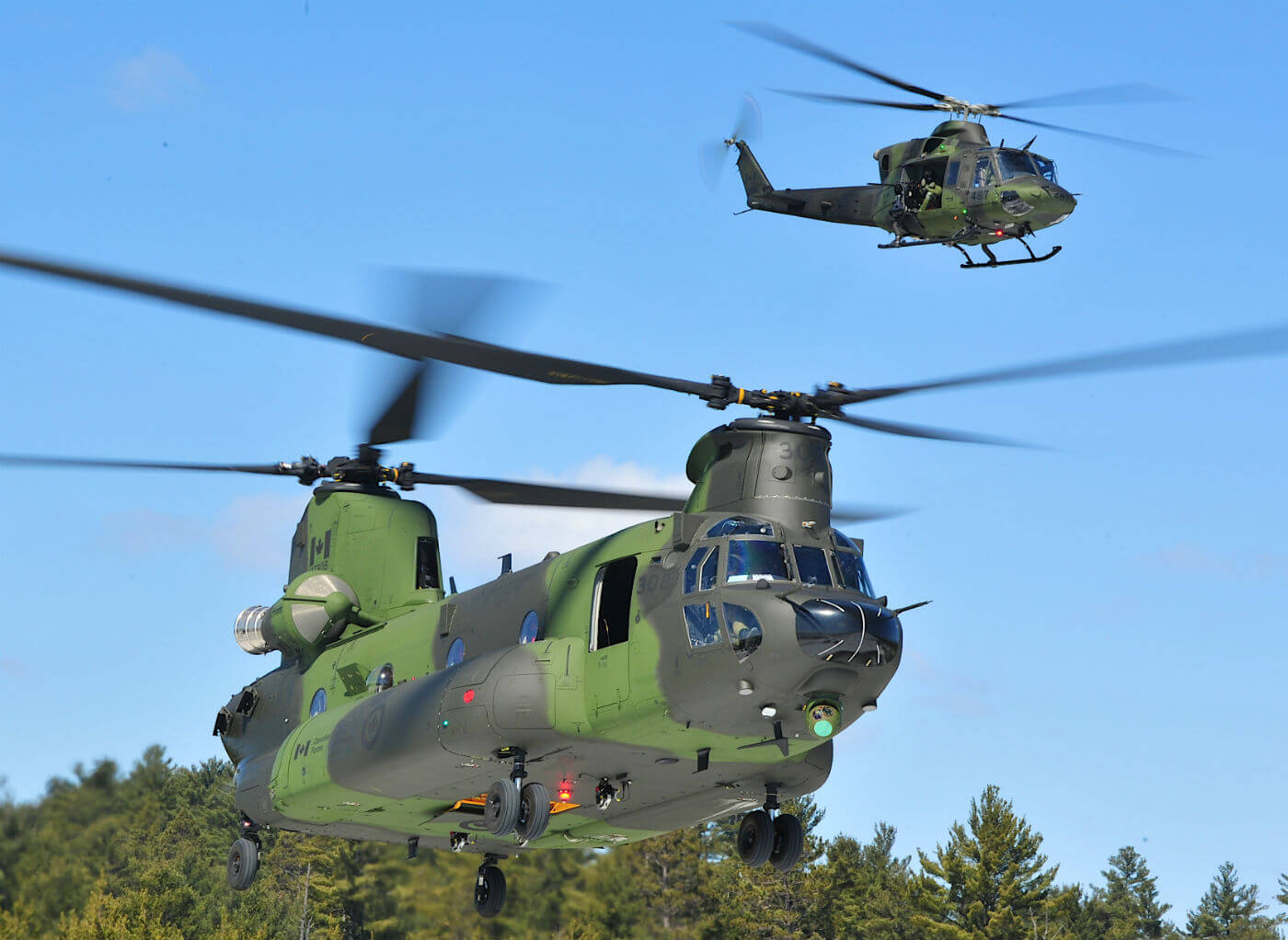 Canada has announced it will send two Chinook and four armed Griffon escort helicopters to Mali.
In mid-March Defence Minister Harjit Sajjan announced that Canada would send to the United Nations mission in Mali two Chinook helicopters and four armed Griffon helicopters to escort them. A few minutes later at the same news conference Chief of the Defence Staff Gen. Jon Vance said the number of helicopters being assigned to the Mali mission have still not been determined as a reconnaissance had to be carried out.
A short time after that, Sajjan's office sent out a message to journalists, contradicting Vance by stating that 'up to' two Chinooks and four Griffons would be sent.
Now in a response from the Canadian Forces to a series of questions about the Mali mission submitted by Defence Watch, it appears changes are again in the works…maybe…. "Details regarding tactics, risk mitigation, and force protection measures are yet to be finalized and many considerations need to be made," the Canadian Forces noted in an email. "For instance, regarding operational sustainment, considerations include the possibility of deploying spare helicopters. As planning continues, we will be able to confirm such details in the near future."
The response didn't indicate whether that refers to spare Chinooks, Griffons, or both.
In addition, there are no details yet on costs….not even a ballpark figure on what Canadian taxpayers will have to spend for this one-year mission.